'The race to 5G is a race America must win'. That's how it all started on 12 April 2019. US President Donald Trump a month later, on 15 May, issued an executive order banning Huawei equipment in US networks. The year before that, it was ZTE's turn for technology ban. It returned to do business with American companies only after meeting all the requirements imposed by Trump.
The impact of this technological war has been rippling well beyond Sino-US relations and world's other countries were forced to choose between the two.
Trump's concerns are completely shared by Australia and Japan, but in Southeast Asia we can divide countries in three different categories: allies of Washington that share all strategic interests of USA, countries that share strategic interests of USA in some small way and countries that are distant from the US in the traditional sense of alignment.
Let's introduce countries that have embraced Chinese tech companies' technology and expertise.
ZTE in Myanmar to support 5G project.
Ooredoo Myanmar and ZTE Corporation signed a MOU to collaborate on 5G network development. Ooredoo is the first telecom operator in Myanmar to launch initiatives towards 5G development: ZTE 5G technology will enable new possibilities in mobility, manufacturing, healthcare, transportation and other industries.
At the 2019 Mobile World Congress, the Communications and Information Technology Ministry stated that Myanmar will be ready to deploy 5G technology in 2-3 years.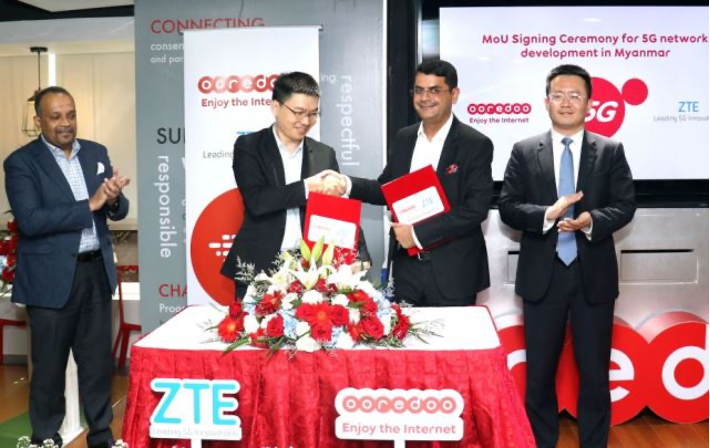 Source: Alok Verma, CEO of Ooredoo Myanmar and Yan Changzhi, CEO of ZTE Myanmar signed the MoU at Ooredoo Myanmar's headquarters.
Ooredoo and ZTE are implementing test environments to deploy Ooredoo's 5G network, in order to evaluate the performance of the 5G network and technology to ensure quality service is achieved once the network is operational.
Huawei and the partnerships with Thailand, Philippines, Cambodia and Indonesia.
Despite US government pressure to discourage the usage of Huawei equipment, Thailand decided to cooperate with the Chinese tech company on 5G tests. It doesn't mean that Thai Government is not concerned about Huawei security issues, but it is expected to see a full commercial 5G wireless broadband service in place within the next three years and Huawei will contribute as a strategic partner in this race to 5G, providing advanced technologies and competitive solutions.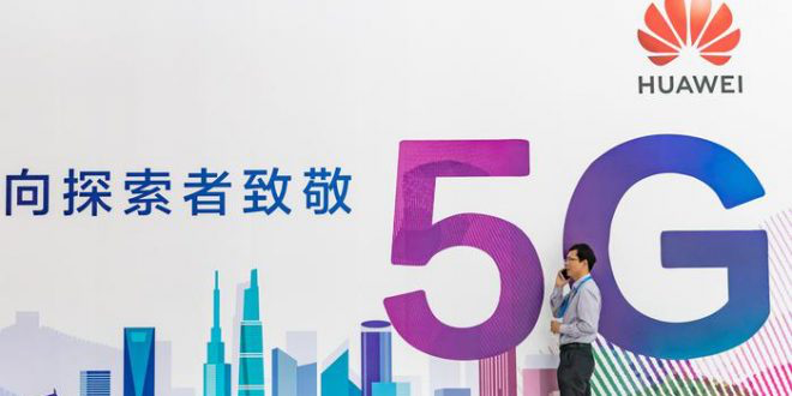 Source: La Thailandia lancia il banco di prova 5G con le apparecchiature Huawei, contrariamente ai consigli degli Stati Uniti
In the Philippines, market leader Globe Telecom has confirmed a partnership with Huawei and China Telecom to create a video surveillance system in Metro Manila with a view to reducing crime rates in the Country.
In Cambodia and Laos, Huawei is supporting the digital transformation of the two countries and is cooperating for 5G network deployment.
US security concerns about Huawei have spread globally, even more on US treaty allies, Thailand, the Philippines and Cambodia, but Huawei has still several projects in Southeast Asia. Let's not forget that Huawei entered the Southeast Asia's market some 20 years ago and that its presence goes beyond wireless communications. For example, Huawei donated funds in assistance to Malaysian communities affected by environmental disasters and floods.
In Indonesia, there are some 300 base transceiver stations that use foreign technology already, among those that of Huawei. Indonesian Government downplayed the security challenges posed by Huawei, emphasizing that it is quite unrealistic to expect 100% security from any telecoms system.
In addition, the Southeast Asia is conducting Smart Cities projects, as demonstrated by the fact that the urbanization is proceeding at one of the world's fastest rates. The importance of 5G role in this process of cities transformation into smart cities makes it necessary to cooperate with tech partners able to provide adequate advanced solutions, just like ZTE and Huawei do.
Maria Vittoria Seu
MCO
LUBEA s.r.l.