Telecom Italia Sparkle S.p.A. is an international service provider, wholly owned by Telecom Italy: it manages Telecom Italia's Tier-1 network, that can reach every other network on the Internet via settlement-free interconnection. Sparkle provides innovative services and IP, Data, Cloud, Data Center, Mobile and Voice solutions.
At the Global Carrier Awards of London, held as part of the Capacity Europe 2019 event, Sparkle has been rewarded with two awards: "Best European Project" and "Best Social Media Campaign".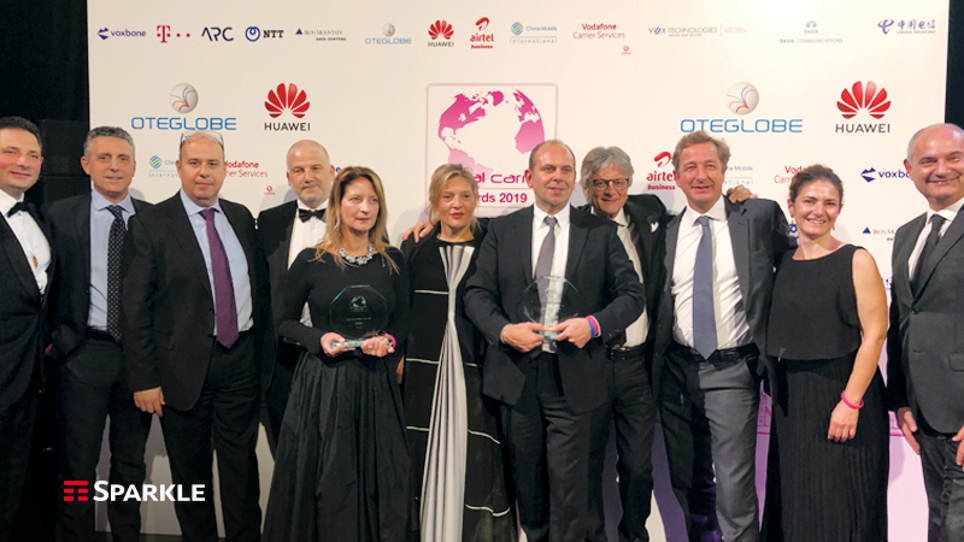 Source: Sparkle Wins "Best European Project" Prize at the Global Carrier Awards
The "Best European Project" award recognizes Sparkle's top-notch offer providing disaster recovery as-a-service (DRaaS) out of its data center in Catania, Sicily, in collaboration with Nutanix, world leader in enterprise cloud computing. The project includes a unique and reliable hybrid cloud that really benefits the telco marketplace.
The Cloud Computing is critical for company organization's digital strategy: it enables organizations to simplify their IT infrastructure as needed and to experiment new technologies. Sparkle encourages multicloud deployments of enterprises through Cloud Connect, high reliable and flexible point-to-point access service, and provides tailored hybrid solutions in its interconnected carrier-neutral Datacenters with disaster recovery and managed professional services supported by its certified competence center.
Mario Di Mauro, CEO of Sparkle, commented: "Sparkle stands out as one of the big winners of this GCA edition. The awards endorse the company's ongoing relaunch strategy, confirming once again our commitment and excellence in deploying forward-looking technologies".
The "Best Social Media Campaign" award acknowledges the effectiveness of Sparkle's social media communication and the remarkable increase of the follower base and engagement rate.
Launched in June 2018, Sparkle's social media strategy has been conceived as an integrated image building process aimed at strengthening Sparkle's digital identity and at opening a direct multi-platform dialogue with its stakeholders. Thanks to a rich and diversified content mix, combined with digital PR activities and targeted promoted campaigns, Sparkle achieved a remarkable increase of its Linkedin and Twitter follower bases, with engagement rates above industry standards.
Maria Vittoria Seu
MCO
LUBEA s.r.l.