Our company can only be proud of the recognition to our CEO of having been selected by Industry Era
(https://www.industry-era.com), one of the most accredited online magazines in the technology sector (https://www.industry-era.com/magazine/Successful-CEO-2020/),  as one of the 10 most successful CEOs for the year 2020 (https://www.industry-era.com/Giuseppe-Mura-CEO-LUBEA-Best-successful-CEOs-of-2020-vendor.php) 🎯!!!
This gives a clear evidence of how our company is managed in the interest of our customers and our employees in order to maintain a healthy and productive working eco-system in the common interest.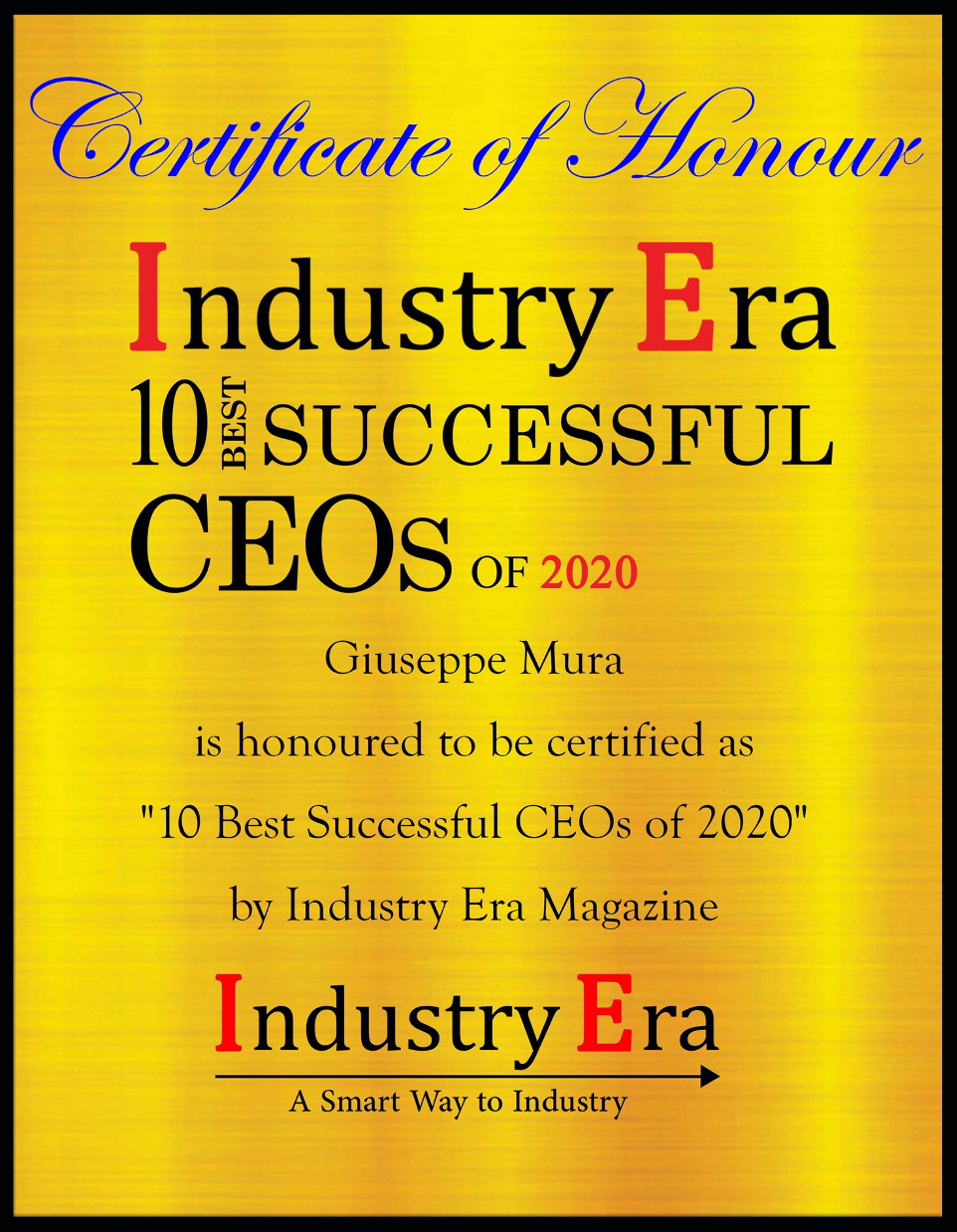 Below are the words of our CEO, who, interviewed after the award, said:
Having been selected by Industry Era among the 10 most successful CEOs for the year 2020 can only make me proud.
This result would never have been achieved without the help and continuous support of my closest collaborators and all employees of the Company. The work and commitment of the whole team has led LUBEA to become one of the most successful emerging companies in the reference sectors. Our approach oriented towards business innovation, the creation of solid and reliable relationships with our customers, as well as the support of all our employees and partners are the key factors of the success of our Company. This has been all the truer in these difficult months, months marked by the economic crisis that has hit the small and medium-sized enterprises of our country; in fact, we managed to give support to all our employees by managing not to activate even an hour of layoffs for our staff, giving an important and significant message to all our Team.