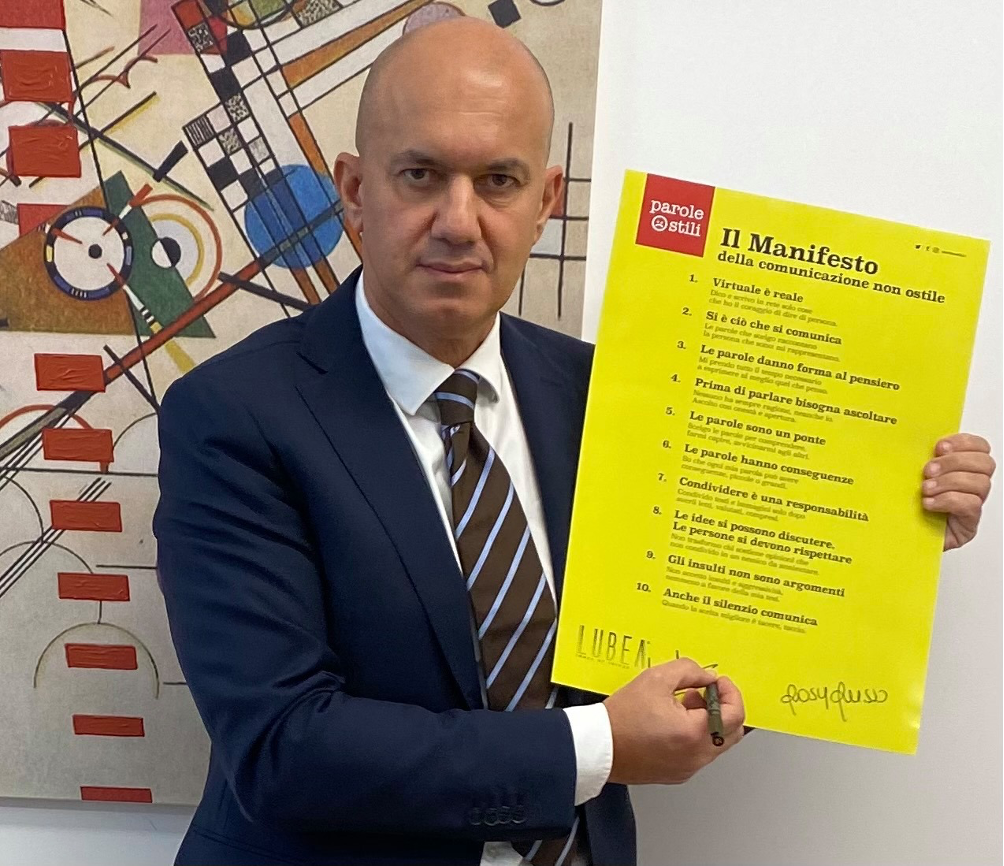 The 1st of December of this year, LUBEA signed its adhesion to the "Manifesto" of non-hostile communication becoming, together with other important signatories (https://lnkd.in/dTen2Pn), a partner and supporter of the educational and awareness-raising project for an appropriate use of digital communication promoted by the #paroleostili association. The principles of the "Manifesto" reflect the principles of our Company, we are therefore proud to be part of it and to have included in our Company policies the goal of sensitizing all our employees/collaborators to communicate inside and outside LUBEA always in a correct way and in line with the principles of the Manifesto itself.
Our Company will support the initiative and the project promoted by the founder Rosy Russo to whom we congratulate for having realized this important initiative.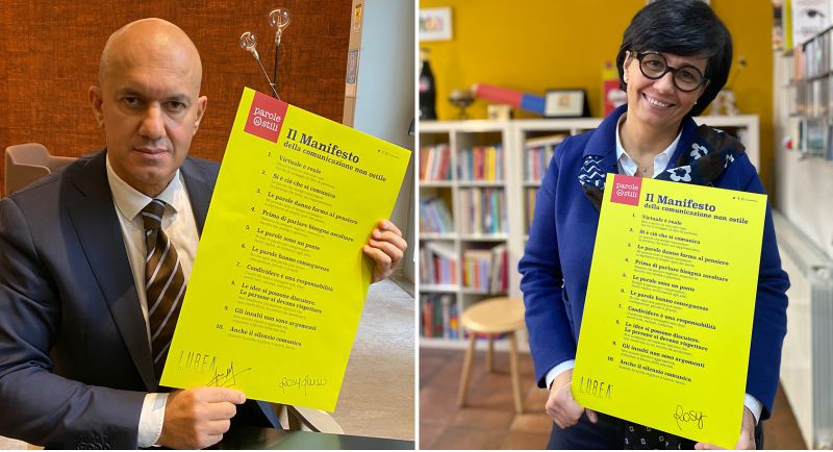 As a first step, our Company is promoting various initiatives aimed at raising awareness of correct digital communication on the web and social networks, especially in primary schools, convinced that communicating adequately is the basis for avoiding dangerous phenomena among young people such as, for example, cyberbullying, evil of our times among teenagers.
The Company is making the same commitment to sensitize our managers to always use a correct internal and external communication with suppliers, customers and partners, all of this with the aim to transmit correct communications in line with LUBEA's internal Company policies.
With the Parole_Ostili Association, other projects are underway, that are currently "top-secret", which will be highlighted in 2021 through ad hoc press reviews that will be disseminated through our website and social media.
Giuseppe Mura – CEO – LUBEA s.r.l.